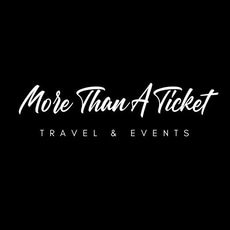 June 30-July 3, 2023
Essence Festival New Orleans
Join us for the Black Women's Bus Trip of the year. We are heading back to Essense Festival in New Orleans for the first time since COVID. We've also been able to make the trip affordable, starting as little as $700 per person for 4 days and 3 nights of fun.
The Essence Festival, known as "the party with a purpose", is an annual music festival started in 1995 as a one-time event to celebrate the 25th anniversary of Essence, a magazine aimed primarily towards African-American women. It's currently an annual event celebrating African American women. It became the largest African-American culture and music event in the United States.
Essense Festival Group Trip Overview
I can't believe we were able to get an affordable trip to Essence this year. We have contracted with the Wyndham New Orleans - French Quarter for rooms and secured transportation. You can get the entire weekend, 4 days and 3 nights for as little as $700 per person.
During the festival, there are daily free activities and events. Concerts are optional.
What's included:
Motorcoach Transportation

Hotel Accommodations

Group Party

Activities related to the Essense Festival
What's Not Included:
Any personal activiteis

Concerts
Room Type:
· Single (limited) – 1 king bed: $1600
· Double (2 queen beds): $1025 per person
· Triple (2 queen beds): $810
· Quad (4 in room with 2 queen beds): $700 per person
Great location: 4-star hotel within walking distance to all events and not too far in the French Quarter to be a part of the massive crowds. Hotel has an indoor pool, gym and rates high for cleanliness and staff.